For departmental inquiries, please contact:
Ivy Ambat at ivya@aiias.edu
Department Administrative Assistant
Mission Statement
The Biblical Studies Department exists to develop competent leaders and scholars with a solid biblical foundation who exhibit clear scriptural thinking and practice relevant to the needs of a global church.
Vision Statement
The Biblical Studies Department envisions being a top choice by the global church for developing reliable biblical scholars and leaders who responsibly interpret the word of truth. 
Programs in connection with the Biblical Studies field
Master of Arts in Religion (MA-R), with concentration
          Biblical Languages
          Old Testament
          New Testament
Master of Theology (MTh), with concentration
          Old Testament
          New Testament
Doctor of Philosophy (PhD), with concentration
          Old Testament
          New Testament
Biblical Studies Department Faculty Areas of research expertise and interest: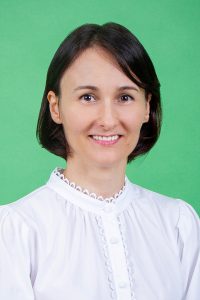 Diana Razmerita,
DLitt et Phil candidate
Old Testament
Biblical Hebrew
Hermeneutics
Ancient Near East Literature
Biblical Archaeology
Kenneth Bergland, PhD
Old Testament
Literary Reuse
Hermeneutics
Pentateuch
Eschatology
Divine Revelation and Hiddenness
Ethics and Philosophy of Life
History of Ideas in Biblical Perspectives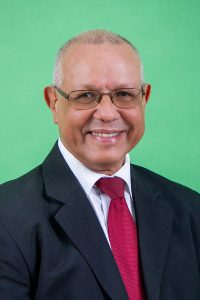 Hector Martin, PhD
New Testament
Biblical Typology
Narrative Analysis
Gospels
Johannine Epistles
Revelation
Eschatology
Salvation History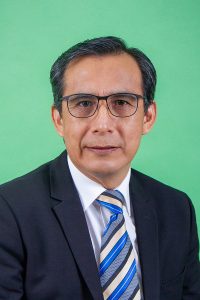 Teofilo Correa, PhD
Old Testament
Biblical Interpretation
Inner Biblical Allusion – Intertextuality
The Book of Daniel
The Book of Isaiah
The Twelve
Protology and Eschatology
Mission
Research – Guidelines for Dissertation/Thesis Topic Request
The Topic Request should be submitted in the form of a brief (5-7 pages) document, covering the following areas:
Background/context of the topic, its main variables and the student's interest in it.
A brief description of major precedent research/literature available in the proposed field of study and a general plan for literature review.
The main problem to be addressed (including the research gap).
The proposed research methodology. A general description of the method will suffice at this level.
The scope of study.
Anticipated contribution to the knowledge or practice of the field of study.
How does the topic fit the research agenda of the Department/Seminary/AIIAS?
Areas of Examination for comprehensive exams : PhD Students
Six hours for each area of examination
Exegesis of the Old Testament
Theology of the Old Testament
OT History Background and Biblical Archeology
Methodology and Biblical Interpretation
Cognate area exam
Exegesis of the New Testament
Theology of the New Testament
NT History Background and Biblical Archeology
Methodology and Biblical Interpretation
Cognate area exam
OT Cognate: Exegesis of the OT (3 hrs) and Theology of the OT (3 hrs)
NT Cognate: Exegesis of the NT (3 hrs) and Theology of the OT (3 hrs)
Areas of Examination for comprehensive exams : MA-R Students
Three hours for each area of examination
Exegesis of the Old Testament
Theology of the Old Testament
Exegesis of the New Testament
Theology of the NT Testament
Exegesis of the Old Testament
Exegesis of the NT Testament
Language Proficiency Exam Schedule
Hebrew Proficiency Exam (By Dr. Correa)
August 4, 2022
October 10, 2022
March 10, 2023
Greek Proficiency Exam (By Dr. Martin)