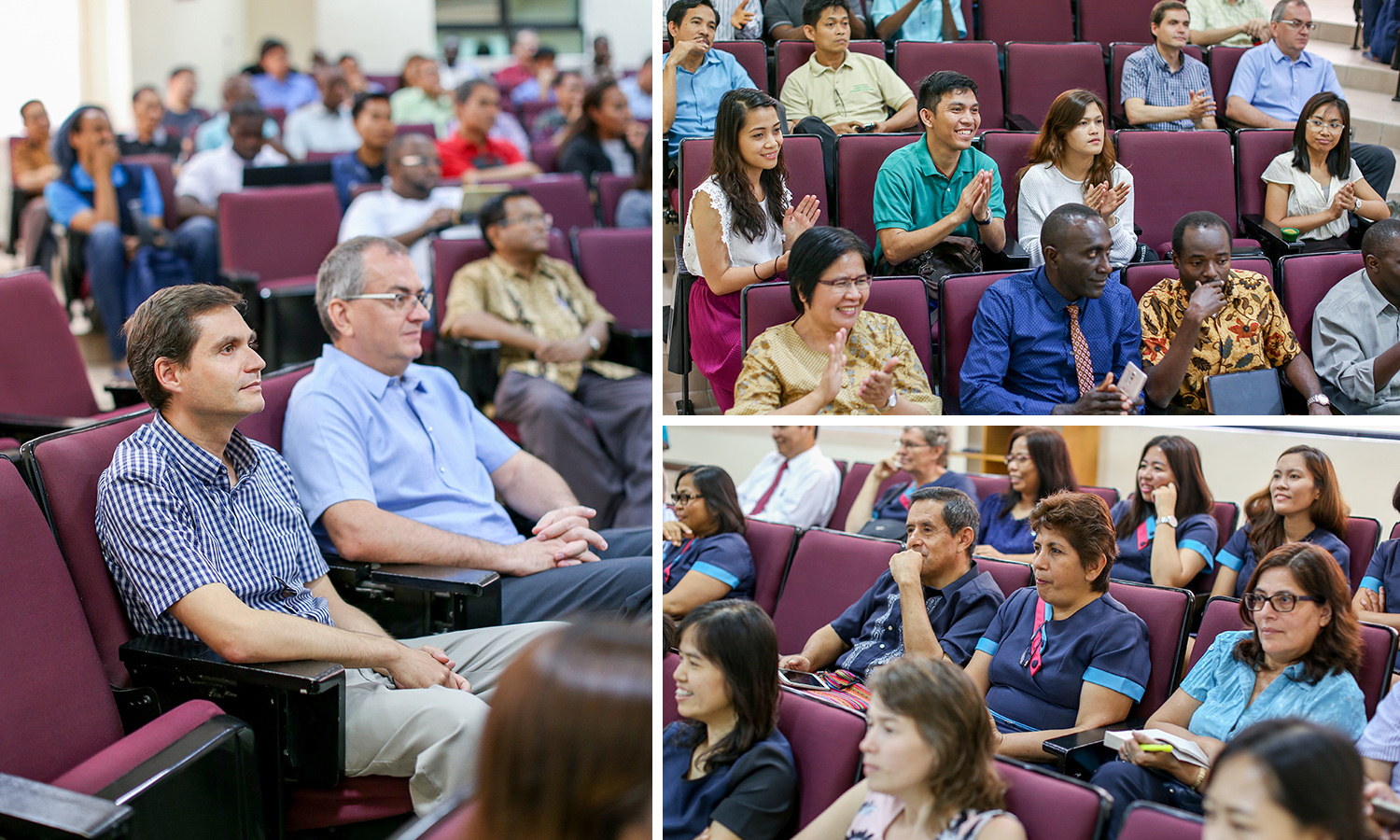 Chapel Services
Chapel services are held every Monday morning from 11:00-11:50. These programs are generally held in the Amphitheater. The last Monday of the month, chapel meetings are by schools and are held in the respective buildings of the Seminary and the Graduate School. Chapel is an important part of campus life. These meetings are provided to give faculty and students an opportunity to come closer to God and to each other, and to benefit from special presentations of cross-disciplinary interest. Attendance by all students, including English center students, and faculty is encouraged.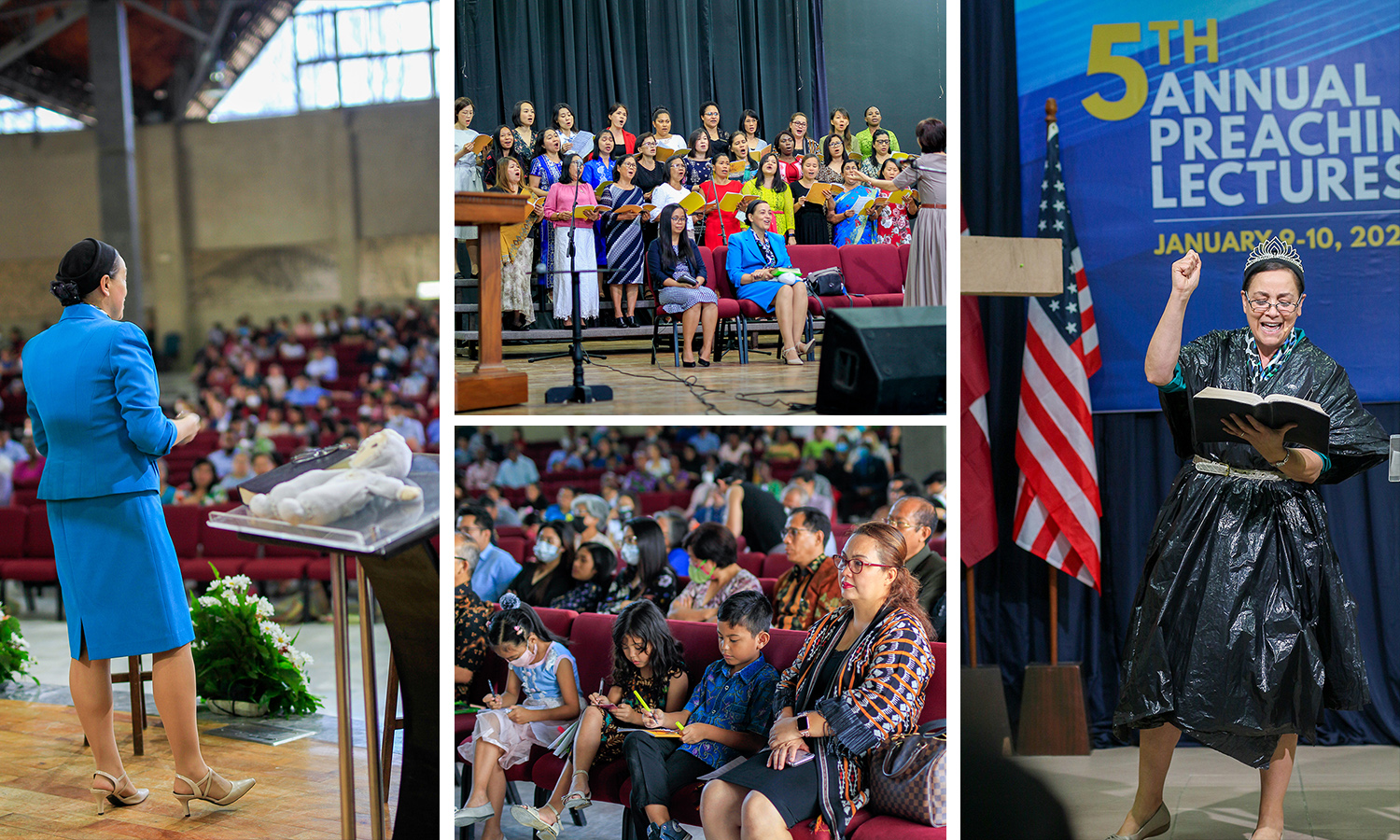 Worship Services
Weekly services include Wednesday evening midweek prayer meeting, Friday evening vespers service, a full range of Sabbath School divisions, Sabbath hour of worship, and Sabbath sundown worship. A week of prayer is scheduled twice a year while a mission emphasis week is scheduled once a year. Students are encouraged to attend all services.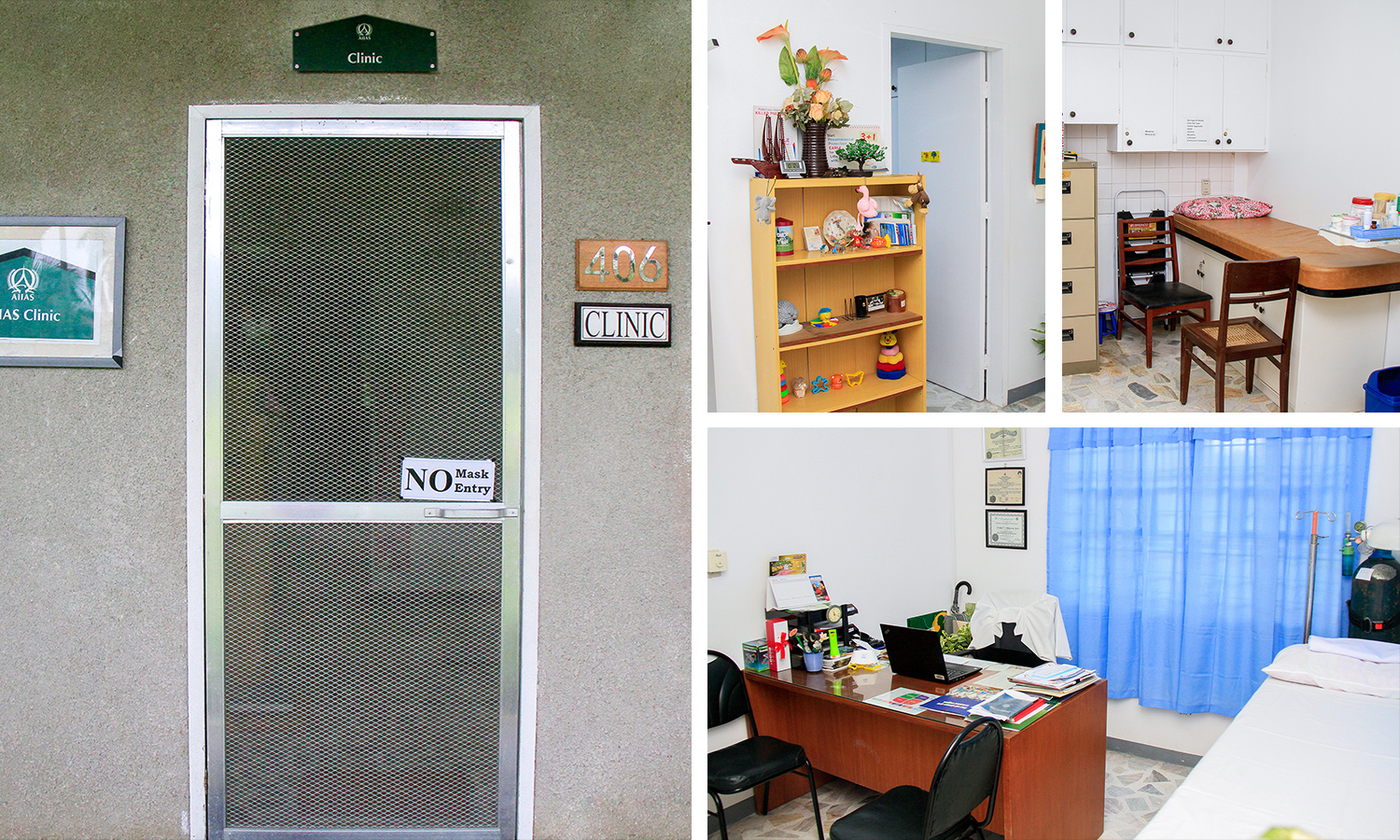 Health Services for Students and Dependents
The AIIAS Health Clinic is operated on campus. It is located at the single staff housing, across the side of the administration building. Clinic hours are 8:00 a.m. to 12:00 noon and 4:00-6:00 p.m., Monday to Thursday, and on Friday from 8:00-12:00 only. Services include medical consultation and examination, initial care in emergency, minor surgical procedures, health supervision, and preventive care.
The facility is staffed by a campus physician and an assistant. Health services provided by the campus clinic are covered by the medical fee for registered students. A nominal fee is charged for dependents. Medicines and supplies are a personal expense. Students or their dependents needing hospital care can obtain these services from the small hospitals 2 kilometers from campus in Silang.
There are three primary care hospitals in the Silang area. Besides these, there are other hospitals including De La Salle University Hospital, a tertiary hospital with complete facilities and specialized service, about 12 kilometers from AIIAS campus. The Silang Specialist Medical Center, another tertiary hospital located at the Silang Bypass, about 4 kilometers from AIIAS campus. The Adventist Medical Center Manila, an Adventist acute-care hospital, is about 40 kilometers from the AIIAS campus. Asian Hospital and Medical Center, an international quality facility, is about an hour away. Dental and optical services are also available in the Silang area.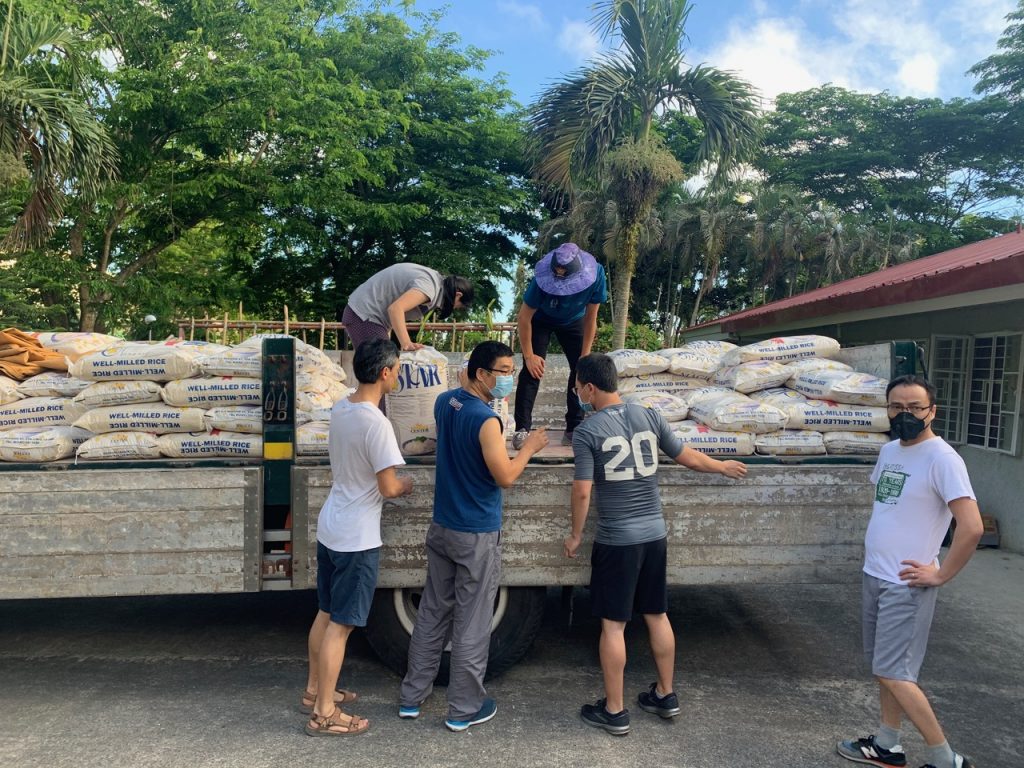 Community Outreach
Students and faculty actively reach out to nearby communities in a variety of ways, including participating in national and regional research and academic events; engagement in consultancy with businesses; designing and sourcing of web-based information sites; initiating health promotion and education programs, educational consulting; holding evangelistic meetings in surrounding towns and villages; ministering to prison inmates; planting new churches; and enriching the church life of existing congregations. AIIAS makes provision for each faculty member and administrator to take special leave for official service requests from outside entities and institutions for up to 15 workdays per year. AIIAS also invites the surrounding community to on-campus activities which include health programs, free medical rallies, cultural events, and scholarly forums. 
Student Organizations
The AIIAS Student Association (SA) promotes unity in diversity, fosters fellowship and uplifts the standards of the Seventh-day Adventist Church. All AIIAS students are members of the AIIAS Student Association. The Student Association plans various activities and events throughout the year, and collects dues through the Finance Office.
In addition, various groups are organized by the students themselves for educational, cultural, fellowship, and entertainment purposes. All student organizations are accountable to the office of Student Services. These groups are required to maintain an updated list of officers with the Student Services office. 
Student Housing
A number of furnished and unfurnished dormitories for AIIAS student families or single students are provided on the AIIAS campus and in the annex dormitories across the street from the AIIAS campus. Dormitories on campus and in the annex are assigned by the Student Housing Committee according to the AIIAS housing point-priority policy. Students are expected to provide their own bedding, curtains, cooking utensils, silverware, and dishes.
Students desiring accommodation on-campus should complete a housing application form available from the Office of Admissions and Records. Housing is assigned only after an applicant's admission has been approved (see the Financial Information section for deposits and rent). Living in AIIAS accommodation is a privilege, not a right and before occupying the dormitory, the student is expected to sign the housing contract and submit it to the Student Services Office. Housing off-campus in the local community is available by private arrangement. Assistance in locating off-campus housing may be obtained from the Student Services Office. For further detailed information on student housing, please refer to the Housing Handbook which is available from the Office of Student Services. or at www.aiias.edu/studenthandbook.

Recreational Facilities
A number of facilities are available on campus for sports and recreation. The gymnasium is available for AIIAS student use on Sunday through Friday afternoons and four evenings per week: Sunday, Tuesday, Thursday and Saturday, from 6-10 p.m. Other hours are designated for students of the AIIAS Junior Academy.
Three areas with playground equipment are located at strategic points on campus. One is centrally located close to the student dormitries for married students on campus. Tennis courts, a soccer field, and a 1.5-km track encircling the campus provide other options for physical activity. There are also open spaces such as the Pavillion and the Tower O lounge which provide a comfortable environment for students to visit with each other, relax, hold meetings, or fellowship. 
Shopping and Transportation
Public transportation to the nearby town of Silang (2 km) is readily available almost 24 hours a day. Fresh products can be purchased in Silang on any day of the week. Silang market days are Sundays, Tuesdays, and Thursdays. In addition, an on-campus market is open every Wednesday, Friday, and Sunday. A small AIIAS canteen near to the students living quarters offers basic food and supplies at a reasonable cost. Shopping can also be done in nearby supermarkets in Silang, Tagaytay, Dasmariñas and Pala-Pala, using public transportation available at the AIIAS gate. 

Educational Provisions for Children of Students
An International School, AIIAS Academy (Grades K-12), operates on the AIIAS campus for the benefit of the children of faculty, staff, and graduate students. School-age children who do not know English are strongly advised to attend summer school classes in English as a Second Language before entering the regular school-year program. These summer classes begin during the last week of March.
All foreign students who are not covered by an AIIAS scholar 47(a)2 visa are required to secure a Special Study Permit (SSP).
Students who plan to attend college in the Philippines are encouraged, after Grade 6, to attend Philippine high schools such as Adventist University of the Philippines Academy or Lipa Adventist Academy. Those wishing to attend AUP Academy (26 km away), may use the public transportation available at the AIIAS front gate. Those not wishing to commute may take advantage of one of several Adventist secondary boarding schools available in the Philippines. 

Scholarships
AIIAS has several scholarship programs for worthy students, with differing criteria for eligibility. In particular the AIIAS Alumni Scholarship, the Chan Shun International Foundation Scholarship, the Gunawan Scholarship (for Business students), the Minchin Scholarship (for SSD/NSD ministerial students), the Modehano/Melgosa Scholarship, the Nancy Tsao Scholarship, and the President's Scholarship.
Most (but not all) scholarships require the student to have completed at least 12 credits toward an AIIAS degree for consideration. Applications are invited each semester and intersemester. Application forms stating eligibility criteria are available from the AIIAS Reception Desk. 

Visa Information
All foreign students will need to obtain a 47(a)2 Scholar Visa to study at AIIAS. However, since applying for it prior to arrival is expensive and time-consuming, students are advised to come on a 9(a) Visitor's Visa, which is valid for a 59-day stay in the Philippines. This visa is obtained at the Philippine Embassy in the student's country of origin or residence. After arrival, the Student Services Office will help to process the change status from the 9(a) Visitor's Visa to a 47(a)2 Scholar Visa. For this purpose, the admission to AIIAS must be completed immediately upon arrival, so that the passport can be submitted to the Office of the Student Services for visa processing.
When purchasing air tickets to come to the Philippines, students should note that an onward or round-trip ticket is required by the government. Students are advised to contact the Office of Admissions and Records, the Philippine Embassy, or their travel agent for further information.
For immigration purposes, students must present the following documents as applicable:
Students and their dependents' passports with at least 12 months validity.
Original copy of Marriage Certificate and Birth Certificates of their dependents.
At least five copies, each certified as a true copy with an official English translation, should be attached to every original.
Students' children aged 18 or above will not be covered under their parents' 47(a)2 Scholar Visa. They need to contact the school or college where they intend to study, and apply for a separate student visa through that institution.