Graduate School Writing and Research Manual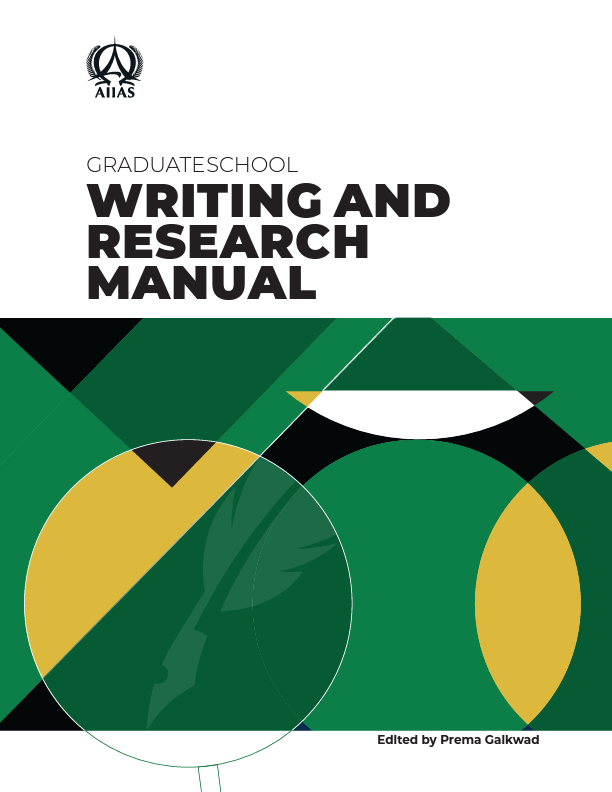 Research writing is a requirement for most graduate courses because of its importance in developing thinking skills. It is also typically a part of the culminating phase of graduate work. Properly done, writing in graduate school requires thinking, organizing, and evaluating information, synthesizing ideas, and original thoughts from the writer. It also requires a knowledge of referencing and formatting techniques that make the work more understandable to other researchers.
Every institution has its own research traditions and practices. Each school has its own guidelines that detail how research should be designed, conducted, approved, formatted, and edited. This manual documents the research procedures and format rules at the AIIAS Graduate School.
This manual is to be used as a guide for any written work connected with degree requirements, including term papers, research projects, theses, or dissertations.
The graduate school departments may have additional requirements or may specify requirements in greater detail. Students should ask their program director and/or research advisor concerning any additional departmental requirements that may apply. 
Editor: Premalatha Gaikwad, PhD
Graduate School Writing and Research Manual
Available for purchase soon at the Graduate School Dean's Office