Let us take you around for a walking tour of our beautiful campus! Please schedule your visit one week in advance by completing this form. Our guided campus tours are approximately 1 hour and 30 minutes for 20 guests. An extension of 15 minutes is expected per an additional group of 20 people.
Note: Your date is not confirmed until you hear back from us. Kindly check your email for confirmation.
Guided Campus Tours
Schedule your tour from Monday through Thursday from 9:00 am – 11:00 am and 2:00 pm – 4:00 pm. We do not schedule tours during weekends and holidays.
Ellen G White Estate Branch Office and Leslie Hardinge Library Tour
Accepts tours for groups that schedule one week in advance. It is closed during weekends and holidays.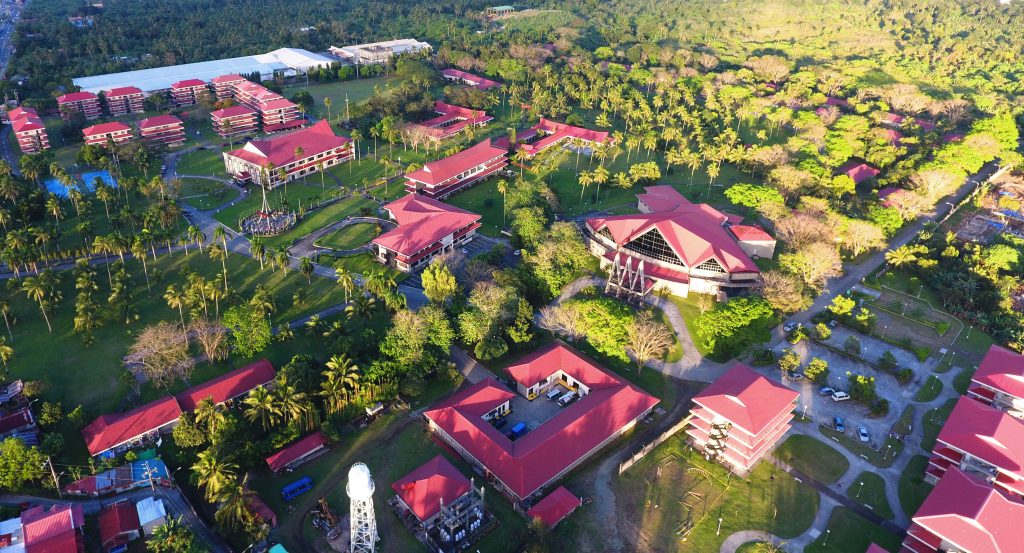 Campus Visit Request Form
Late Arrival
Please be sure to arrive at the time specified above. Late arrivals beyond the 30-minute grace period = guided tour cancellation.
Rules and Guidelines for Campus Visit
Vehicles should be parked only in the designated parking areas.
The speed limit should be strictly observed.
Guests are restricted from roaming near the residential areas (apartment and faculty housing), construction sites, and academic buildings (graduate school and seminary). Availability of the Leslie Hardinge Library tour will be confirmed upon reservation.
Tobacco, alcoholic beverages, or unclean foods are prohibited inside the campus.
Dispose of garbage properly in designated garbage bins.
Noise levels should be kept at a minimum.
Visiting times for group tours are only from 9:00 a.m. to 5 p.m.
Please take care of your personal belongings and observe safety signs. AIIAS will not be responsible for any accidents or losses on campus.
AIIAS has a non-solicitation policy.
One of the best things about visiting AIIAS is that you will get to enjoy our peaceful campus with Asian-inspired architecture, lush gardens, and tree-lined lanes. The rest are for you to discover. Have look at this 'little heaven on earth' as you are joined by President Ginger Ketting-Weller in this campus tour video.