The Master of Arts in Church Ministry (MA-CM) is a professional degree program designed for people who plan to enter or upgrade in pastoral ministry. It is accredited by the Adventist Accrediting Association (AAA) and the Association for Theological Education in South East Asia (ATESEA). The normal duration of the on-campus program is 15 months, plus the time needed to finish prerequisites. This program is also available through AIIAS Online.
Outcome and Competencies of an MA-CM Graduate
Provides meaningful leadership in church worship
Competent pastoral counseling to various groups and age levels
Committed to the spiritual growth of church members
Demonstrates enthusiasm in mission and evangelism
Capable in performing church ordinances and traditions
Demonstrates a basic understanding of approaches to discipleship and ability in discipling individuals toward multiplication and maturity of faith in Christ
Provides care of their family and the church members
Gives evidence of passionate care by visiting, praying with, and encouraging church members
Sensitive to the various needs of church ministry
Loves the ministry, the church and the people they lead
Provides caring opportunities to revive and reclaim erring and backsliding members
Demonstrates appropriate care and empathy toward persons experiencing various crises
Is passionate in sharing and preaching the gospel
Demonstrates a thorough knowledge and understanding of the distinctive doctrines of the Adventist church
Demonstrates an ability to use the Scriptures effectively in preaching, teaching, pastoral care, and evangelism
Demonstrates interpretive skills of the Word of God based on sound theology with a solid biblical foundation
Exhibits a general understanding of the bible in relation to its authorship, background, history, and messages
Hold a baccalaureate degree or its equivalent from a recognized institution with a minimum GPA of 2.75 (on a four-point scale) or equivalent.
Demonstrate proficiency in English.
Have a minimum of 72 undergraduate semester hours in religion.
For every year of full-time regular denominational employment as a pastor, teacher or chaplain, two of the 72 semester hours in religion may be waived, up to a total of 10 years (20 semester hours). The employing institution should provide a certified copy of the worker's service record.
Complete 42 semester hours of coursework specified in the program within a maximum of 10 years.
Have a cumulative GPA of not less than 2.75 for graduation.
Curriculum
In order to complete the Master of Arts in Church Ministry program the following 14 courses or their equivalent totalling 46 semester hours must be completed on campus, at a DLC, or online.
Applied Theology

15 units

Ministry and Spiritual Life

LEAD 510 Biblical Foundations of Leadership and Ethics (3 units)

MSSN 577 Growing Disciples and Mission (3 units)

CHMN/MSSN/LEAD-Elective

CHMN/MSSN/LEAD-Elective

3

3

3

3

3
Biblical Studies

15 units

OTST/NTST 512 Biblical Hermeneutics

NTST-Elective

OTST-Elective

3

3

3
Theological-Historical Studies

9 units

THST 531 Distinctive Doctrines of the Seventh-day Adventist Church

THST/CHIS/CHPH-Elective

THST/CHIS/CHPH-Elective

3

3

3
Research and Writing

3 units

GSEM 600 Applied Theology Research and Writing

3

3

3
Tell me more about the Master of Arts in Church Ministry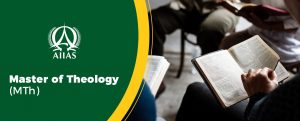 Master of Theology The Master of Theology Program offers a third level degree in theology and is similar to the
Read More »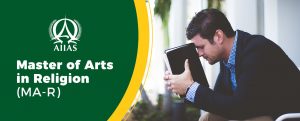 Master of Arts in Religion Introduction The MA-R program is intended for persons wishing to obtain an academic degree in
Read More »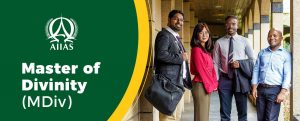 Master of Divinity https://youtu.be/pDotRUFnxpw Program Description The Master of Divinity is a professional degree designed to prepare and upgrade pastors, Bible
Read More »