Good news for Leaders and Sponsoring Organizations
AIIAS is pleased to introduce you to some special scholarships and opportunities to help you train your people in areas such as missions, education, public health, business and ministry to meet the needs of your field or institution.
We are offering this opportunity to partner with you to put quality education within easy financial reach. AIIAS has many outstanding programs but there are some programs that have special scholarships at this time.
AIIAS has a reputation for having outstanding alumni, excellent faculty and quality research. Students find the beautiful campus full of graduate students from all over the world, eager to learn and prepare for lives of service. So we are now offering free tuition to a limited number of students in each of these master's programs, but your participation will help make it to work.
Partnership is the Key for your Success
About half of the educational expenses at AIIAS are from tuition. The other expenses include transportation, housing and living expenses. When your division, union, university or institution shares these expenses together with the students, it helps AIIAS know that these students are needed for the work in your field. It makes AIIAS more eager to award the free tuition to your students when we partner together.
AIIAS has always been a great value in Adventist education but with these special tuition-free scholarships, it is a special opportunity you should consider at this time. With relatively little investment, you can:
Upgrade your treasurers with MBA degrees.
Empower your pastors for health evangelism with MPH degrees
Equip your teachers, principals, and superintendents with Masters of education
Provide more skills and knowledge for pastors and conference workers a Masters degree
Financial Plan
Plan together with the Division, Union, and institutions and decide who will be responsible for the three major expense categories apart from tuition:
Transportation, visa expenses and international student deposit.
Student housing expenses
Living expenses, food, miscellaneous fees, and books. Consider what part, if any, the student will pay.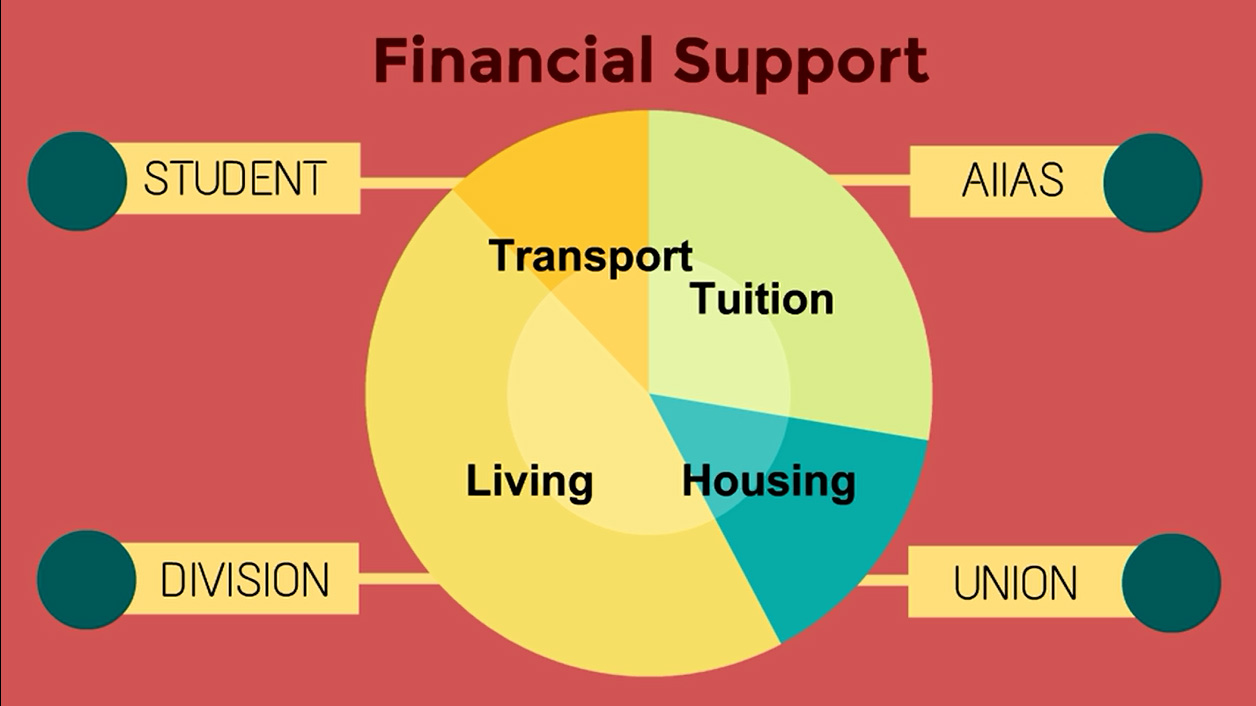 Select Promising Students
Carefully considering the needs of your field, identify students who you feel will best meet the needs of the church in these four areas. Consider if they are able to do the academic work. Consider if they have the language skills for student at the graduate level. Consider if they have the financial capability to carry the part you have assigned to the student, if any. Contact the student and determine if they are eager to study at AIIAS.
Letter to AIIAS
When you have determined your financial plan, and selected one or more students, write a letter to AIIAS indicating your plan to partner with AIIAS and your desire for a tuition free scholarship for your selected students. Give your recommendations of why these students are important to your field and why they are worthy to receive a scholarship. You should indicate your financial plan, the students' names and the masters program they intend to take.
Contact person: vpstudentservices@aiias.edu
Student Application to Study at AIIAS
The student should now apply for acceptance into the selected masters program. This should be early on so that the student's academic records can be assessed and they can be accepted into the program of study. All the necessary transcripts and documents must be presented. The students should be accepted into the program long before they plan to arrive on campus. The student may be asked to take an English proficiency examination at this time. Acceptance into the program is necessary before the scholarship committee can consider awarding them a tuition-free scholarship.
Contact person: admissions@aiias.edu
Guidelines for awarding the Tuition-Free Scholarship
The program will provide free tuition for selected students to enroll in campus, full time non-thesis masters programs. Free tuition will be awarded for the entire 2-year approved masters programs. The requirements are that the recipients must:
Meet all entry requirements for the program including language and prerequisite classes;
Show financial ability to care for their transportation, housing, and living expenses including food, school fees and textbooks for the entire program;
Maintain a GPA of at least .2 above minimum GPA requirements for the program at all times;
Fulfill directed assistant-ship service for 10 hours per week;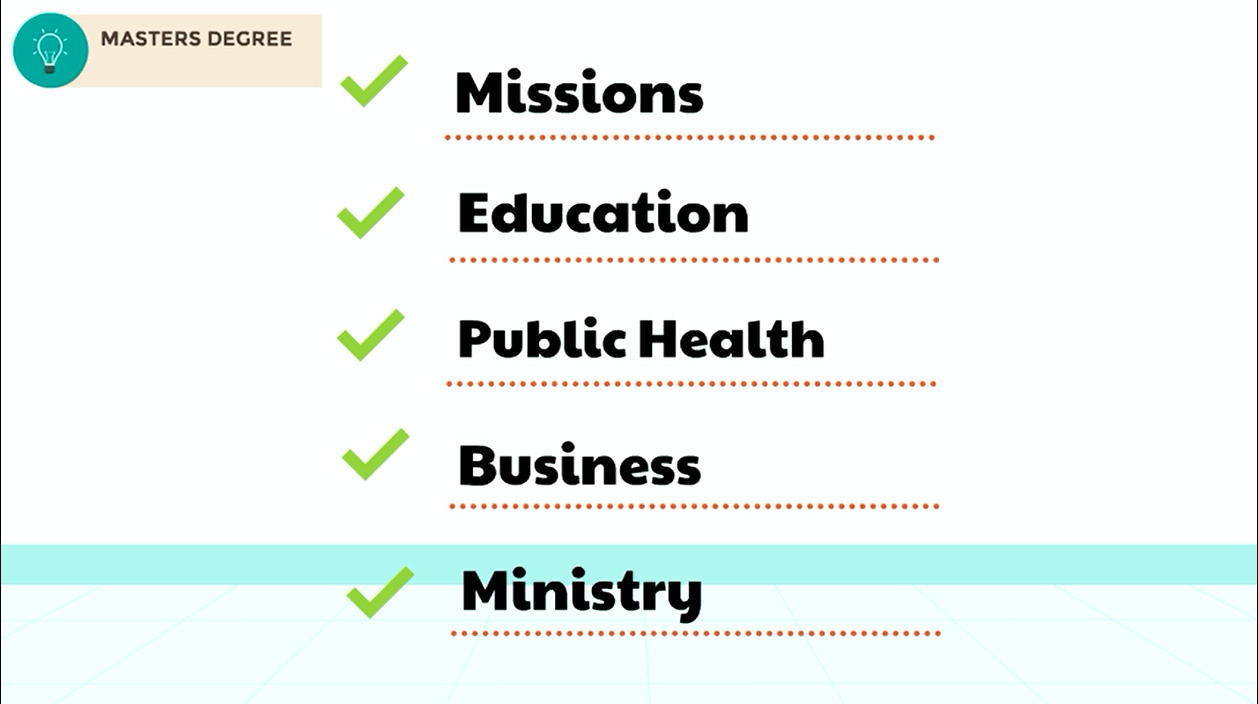 Limitations
The Limitations are that recipients cannot be a recipient of other AIIAS scholarships and that their tuition-free classes are limited to only those required by the masters program. Sixteen new scholarships will be awarded each year in the following 4 areas, two in each department: Public Health, Business, Education and Seminary.
Put this on the agenda for your administrative committee as soon as possible. Don't miss out on this great opportunity to prepare your workers for even greater service.